Available Homes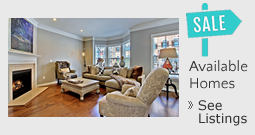 Coming Soon Listings
Latest Listings
Luxury Townhomes & Condos
New Construction Homes
Just Listed Townhomes & Condos
Condo/Townhome Buying Guide
ABCs of Condo/Townhome Living

Read Our Blog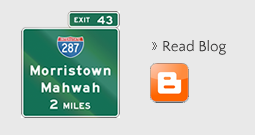 Welcome to Twombly in Morristown, New Jersey
Twombly is a modern townhome community located in historic and cosmopolitan Morristown NJ. It is convenient located off Madison Avenue with easy access to Interstate 287 and is about 1.5 miles away from the Morristown Train Station. The Twombly community offers 2 Bedroom, 2 Full Bath, Ranch-Style Condos with a 2-car garage, and 2-3 Bedroom, 2.1 Bath, Multi-Level Townhomes with 1 or 2 Car Garages. All units have Basements, some of which are finished. The homes in Twombly range in size from approximately 1700-2500 square feet, excluding basements. Twombly at Morristown is a great place to live, raise a family, relax and enjoy life! Morristown lies about 32 miles west of New York City in Morris County, NJ and is just minutes away from all the conveniences necessary for today's lifestyles.
A Modern Townhome Community of 2 Bedroom Townhomes with 2-0-2.1 Baths and 1 or 2 Car Garages in Morristown, NJ.
A Few Ranch-Style One Floor Living Floor Plans are also avaialble.
Location! Location! Location!
A Commuter's Dream: Located with 1 +/- Miles to Two Train Stations Morristown and Convent Station with service to Hoboken and New York City.
30 +/- Miles from Manhattan
30 +/- minute drive to Newark International Airport
Conveniently located just 7 +/- Minutes from the Morristown Green (Downtown Morristown)
5 +/- minute drive to the Morristown Green, the center of town, shops, and eateries
12 +/- minutes to The Mall at Short Hills
Minutes to Major Routes like 10, 24, 202, 53 and Interstates 287 & 80
Morris County, New Jersey was recently rated as the 6th Best Place to Raise a Family by Forbes Magazine ranking U.S. counties with populations over 65,000
Twombly, Morristown, NJ: A Wonderful Place to Live
Twombly was built around 1995 and there are 35 units featuring  2 Bedrooms and 2.0-2.1 Baths and attached 1 or 2 Car Garage.  The interiors are spacious and designed to fit every homeowner's lifestyles.
 
Suburban Life Style for Urban People
Twombly is that unusual combination of a suburban lifestyle with in-town convenience! Major brokerage firms, professional services, abundant shopping facilities, mass-transit systems, a full service airport for private jets and planes, health care centers and fine restaurants are all a part of Morristown's wonderful combination of sophistication and charisma.
Twombly Listings / Homes for Sale
Community Details, Information
Community Type: Townhomes/Townhouses
Price Range: $535,000 - $625,000
Beds/Baths: 2-3 / 2.0-2.1
Parking: 1-2 Car Garages
Number of Units: 35
Year Built: 1995
Common Features: Innovative and Dynamic Floor Plans. High Ceilings, Spacious Living Rooms, Some with Fireplaces, Formal Dining Areas, Walk-in Master Bedroom Closet per plan. Ceramic Tile in Entry Foyer, Ceramic Tiles in Master Bath, Main Bath and Powder Rooms. Custom Kitchens, Economical Gas-Fired/Natural Gas Heat, Central Air conditioning, Attached Garage with Direct Access to Units, Extra parking for additional cars and guests. Ranch Style One Floor Living Models Available.
Schools: Excellent Morristown Public Schools. Woodland School, Thomas Jefferson School, Frelinghuysen Middle School, Morristown High School. Many exclusive, private elementary and Prep/Boarding/Catholic high schools are also available within a few miles.
Public Transportation: Twombly is a commuter's dream with easy access to I-287, I-80, Routes 24, 124, 202 and 10. Two NJ Transit Train stations nearby - Morristown Train Station is about 1.5 Miles away and Convent Station is about 1.1 Miles away. Bus Service is also available with stops just a short drive away.
Fun & Recreation: About 5 minutes to Morristown Green, the center of town, shops, and eateries. Rockaway, Livingston and Short Hills Malls are nearby. About 32 miles to NYC. Dozens of town, county, state, and national parks with biking/hiking trails, water activities, etc. range from within walking distance to just a few miles away. Public swimming, fishing, golf and tennis facilities are also available.
Special Features: About 1.5 Miles to the Morristown Train Station or Convent Station Train Station for Midtown Direct Train to New York City. About 5 Min Drive from Downtown Morristown.
Pets Allowed: Yes. Contact Management Company for any restrictions.

Twombly, Morristown, NJ: A Life Style We All Deserve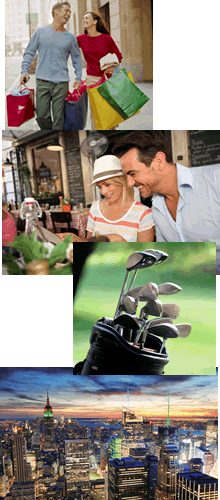 When you own a home in Twombly you spend your free time doing what you want to. Both your tranquil and active moods can both be satisfied here. Visit the area parks where you can try your hand at everything from bocce to baseball. The Morris County Park Commission operates 24 sites, including three golf courses, two aboreta and the Mennen Sports Arena and offers a year-round program of activities throughout the county like adult education courses, programs for school children, planned trail walks, golf tournaments and outdoor concerts.

Come share in the carefree and elegant lifestyle of Twombly at Morristown.
If you would like more information about this lovely, vibrant community and its homes, please Contact Us. We are the Twombly Experts!


Local Community Map of Twombly in Morristown, NJ